Contact Us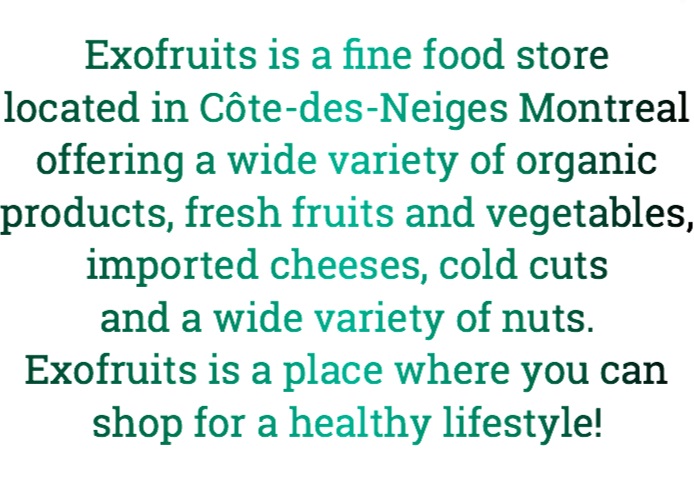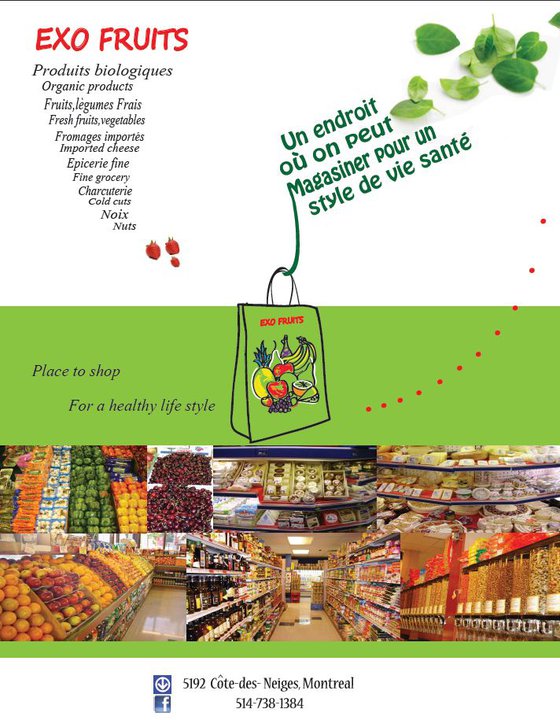 ExoFruits is a specialty
grocery store located in
Côte-des-Neiges, Montreal
for over 30 years.
The place to shop for a
healthy Life Style!
Exofruits is a fine food store offering a wide
variety of organic products, fresh fruits and
vegetables, imported cheeses, cold cuts and a
wide variety of nuts.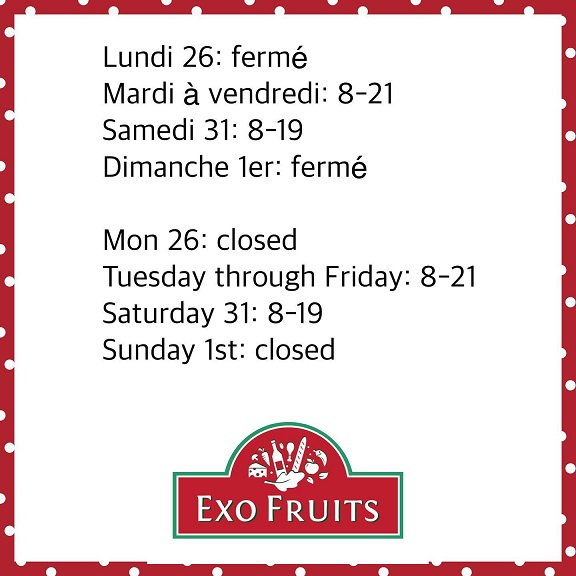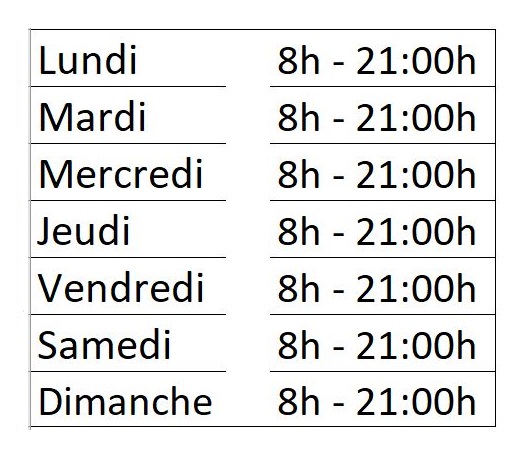 Address:
5192, Cote-Des-Neiges
Montreal (Quebec)
H3T 1X8
Tel : 514-738-1384
Fax: 514-738-3682