Fruits and Vegetables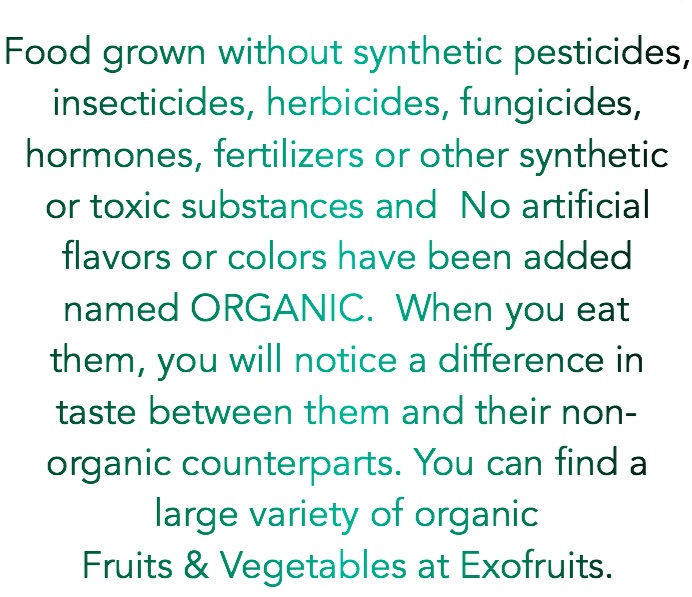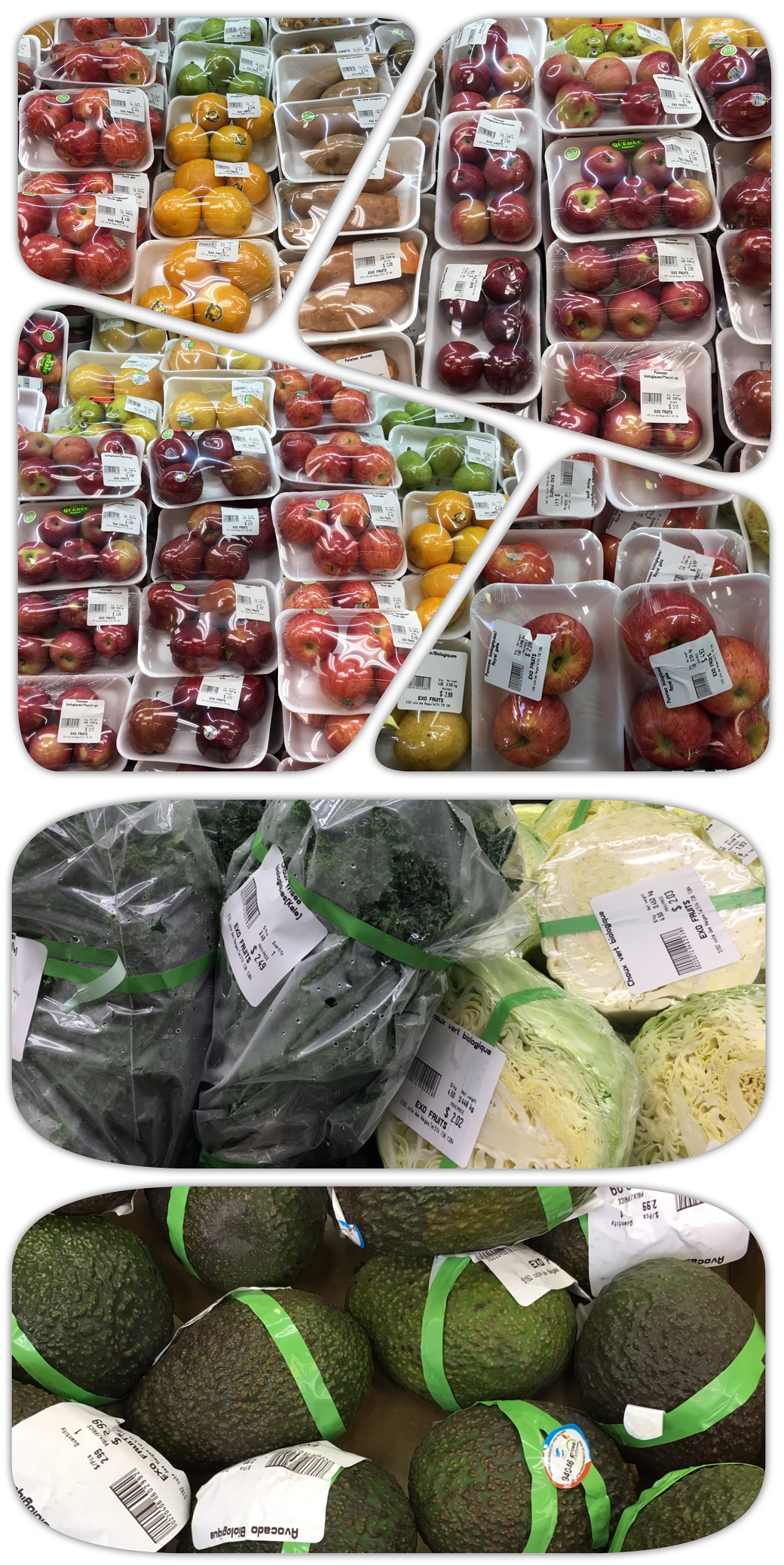 Organic Fruits & Vegetables in Montreal. ExoFruits offers a large variety of Organic Fruits and Vegetables grown without pesticides. Taste the difference!
Why you should buy organic:
There's lots of reasons to buy organic. First, it's better for the environment. No pesticides means healthier soil, water, and wildlife. Buying organic supports small farmers. Organic farmers can earn a fairer price for organic produce compared to factory farming. Organic farming is good for biodiversity. Organic farmers are growing a wide variety of non-genetically modified (non-GMO) fruits and vegetables. Where factory farming has shrinked our choices in the supermarket to one or two types of any produce variety, organic farmers are resurrecting many heirloom varieties.
source:about.com (http://gourmetfood.about.com/od/slowfoodorganiclocal/a/organicproduce.htm)

Fruits You Should Buy Organic:
apples
celery
strawberries
peaches
spinach
nectarines
grapes
sweet bell peppers
potatos
blueberies
lettuce
kale/collard greens
Why: because all fruits and vegetables that are most likely to have higher trace amounts of pesticides   .